Gramma Fannie's Quilt Barn
Going Out of Business Sale
Open Monday - Saturday 10am-5:00pm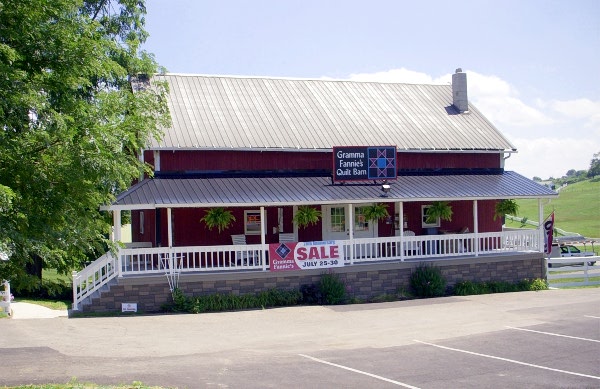 Gramma Fannie's Quilt Barn specializes in things you need to make a quilt!

Locally made quilts and wall hangings fill the rafters in this old barn, along with more than 1,000 bolts of fabric. Gramma Fannie's carries only quilt shop quality fabrics including such lines as Marcus Brothers, Timeless Treasures, Robert Kaufman, Moda, RJR, Aunt Graces and Quilting Treasures. Rich colors, beautiful prints and solids provide a wide selection of fabrics to choose from for your next project. If you're looking for a quilt of the finest quality you can rest assured that at Gramma Fannie's you are buying what will become a family heirloom.

All of our quilts are made of 100% cotton fabrics, lining and backing included, and all fabrics are prewashed to increase the life of your quilt. Local Amish quilters and store employees make sure that you get only the best Amish country has to offer. Whether the quilt was made here in our store or is brought in by a friend all of our quilts are of highest quality!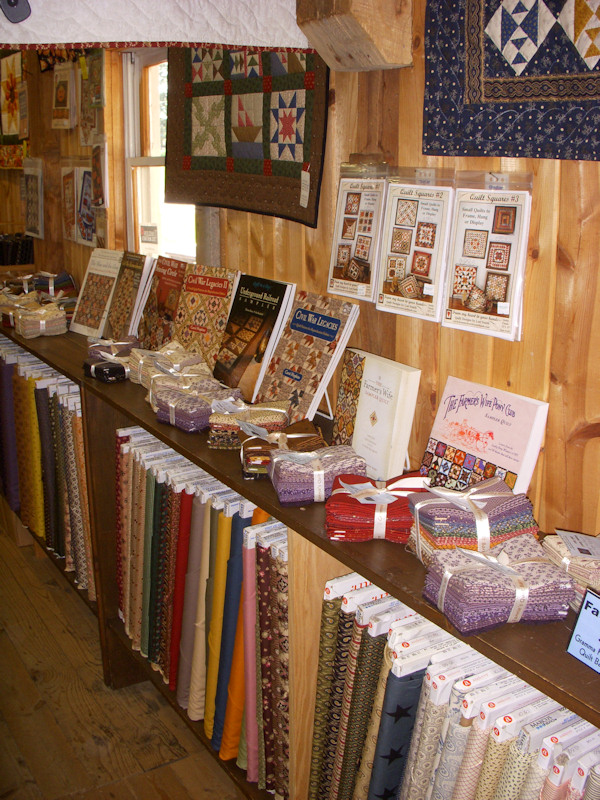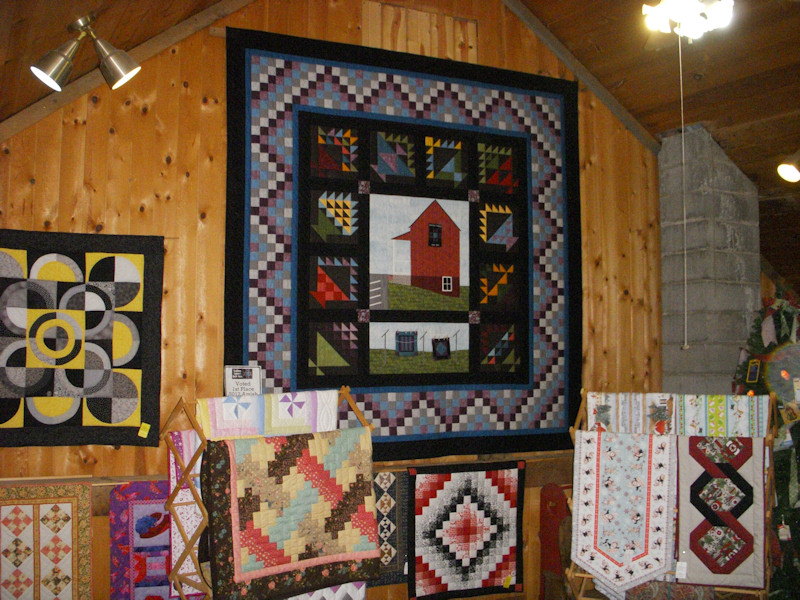 Gramma Fannie's also carries a full line of quilting books, patterns, stencils, notions, tablerunners and centerpieces.

At Gramma Fannies you will find one of a kind quilts and wallhangings all locally hand made. Some of our quilts are appliqued to add variety. You can see traditional, Amish, and modern patterns in our quilts. In addition to our huge selection of quilts and fabrics, we also carry a very nice selection of beautiful tablerunners and centerpeices, quilting books, patterns, stencils and notions.

But no matter what you purchase you can be guarenteed the best quality available.

Gramma Fannie's Quilt Barn
4369 State Route 39
Berlin, OH 44610

Call us at 330-893-3243

Open all year!
Monday - Saturday: 9-5